Graphic resources of the month
Published by Suisei at 21/08/2018 à 15h45
Hello !

As promised, today I announce a new bonus content that you can get on Tipeee and Patreon at the end of the month ! =D

This content is the graphic resources.
As explained on Tipeee and Patreon, I create my own graphic resources to improve my productivity when I draw my comic pages. It can be brushes especially for Clip Studio Paint or reusable patterns in the form of high resolution image files.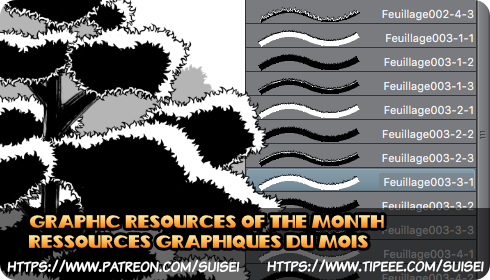 This month, I propose a pack of brushes for Clip Studio Paint that I use to make silhouettes of foliage, their border more exactly. There are exactly 36 of them with different leaf sizes and line thicknesses, whites, blacks and blacks with white borders. These brushes will be accompanied by some examples of use themselves reusable as screens to make backgrounds on your drawings or comic pages for example.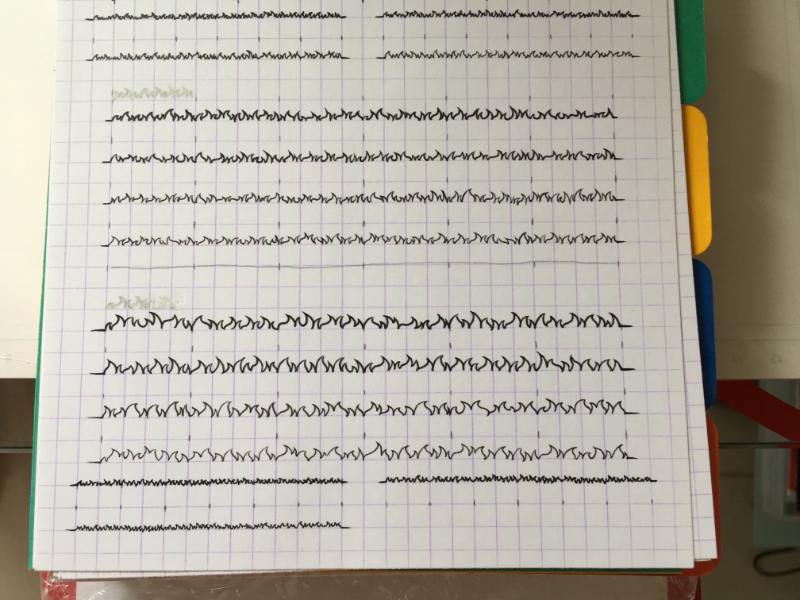 I made these brushes from pieces of drawings I made by hand.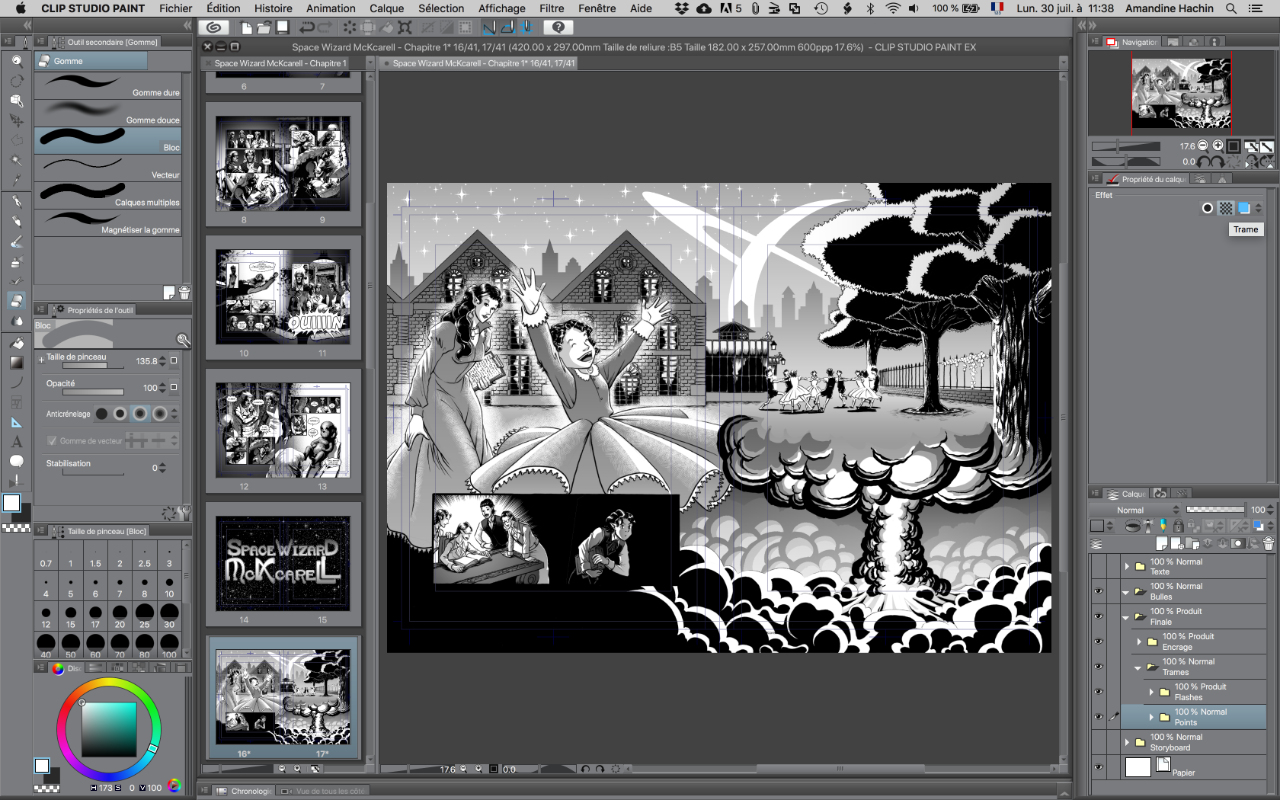 I used these brushes during my last live session on Twitch.
In addition to these brushes and screentones, I will also deliver 2 pages of my personal colour chart for Promarkers pens. If you use these tools yourself it can help you reproduce certain effects without wasting time with thousands of tests.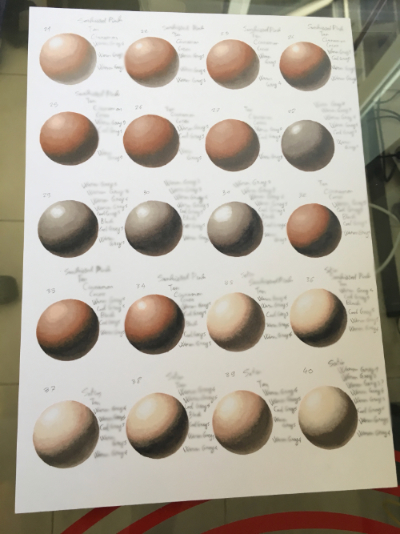 In this month's pack: skin, brown and warm greys.
The complete resource pack will be delivered to all patrons who have taken the Graphic artist pack or more.

That's all for today.
Have a nice day and see you soon! =D

Suisei - Killfaeh
Categories : News and chitchat, Art tips and tricks,