Tarkhan Skullkiller - Comic books are arrived!
Published by Suisei at 19/07/2020 à 15h45
Hello everyone!

I've got some big news for you. The comic books of Tarkhan Skullkiller have arrived! :D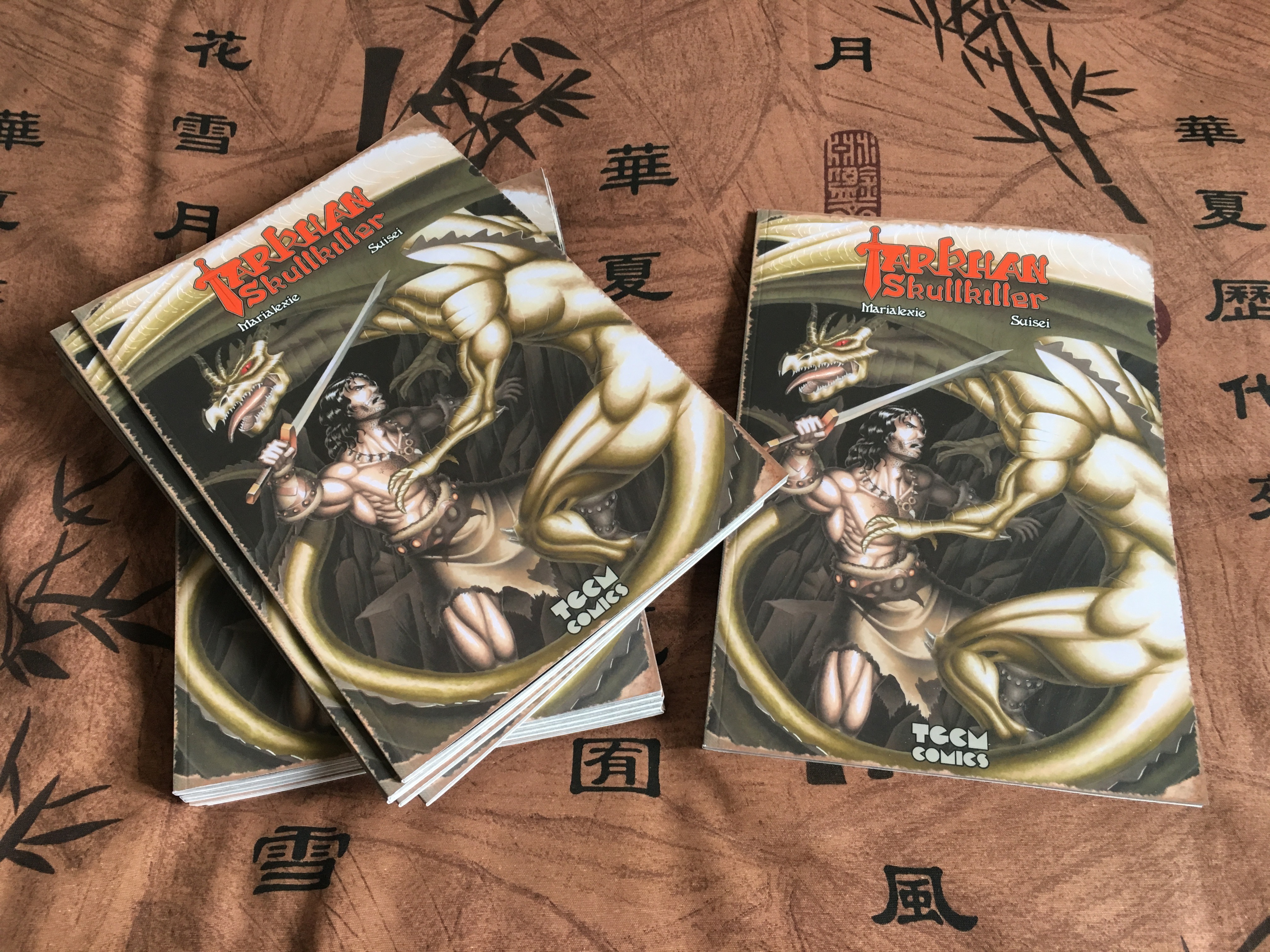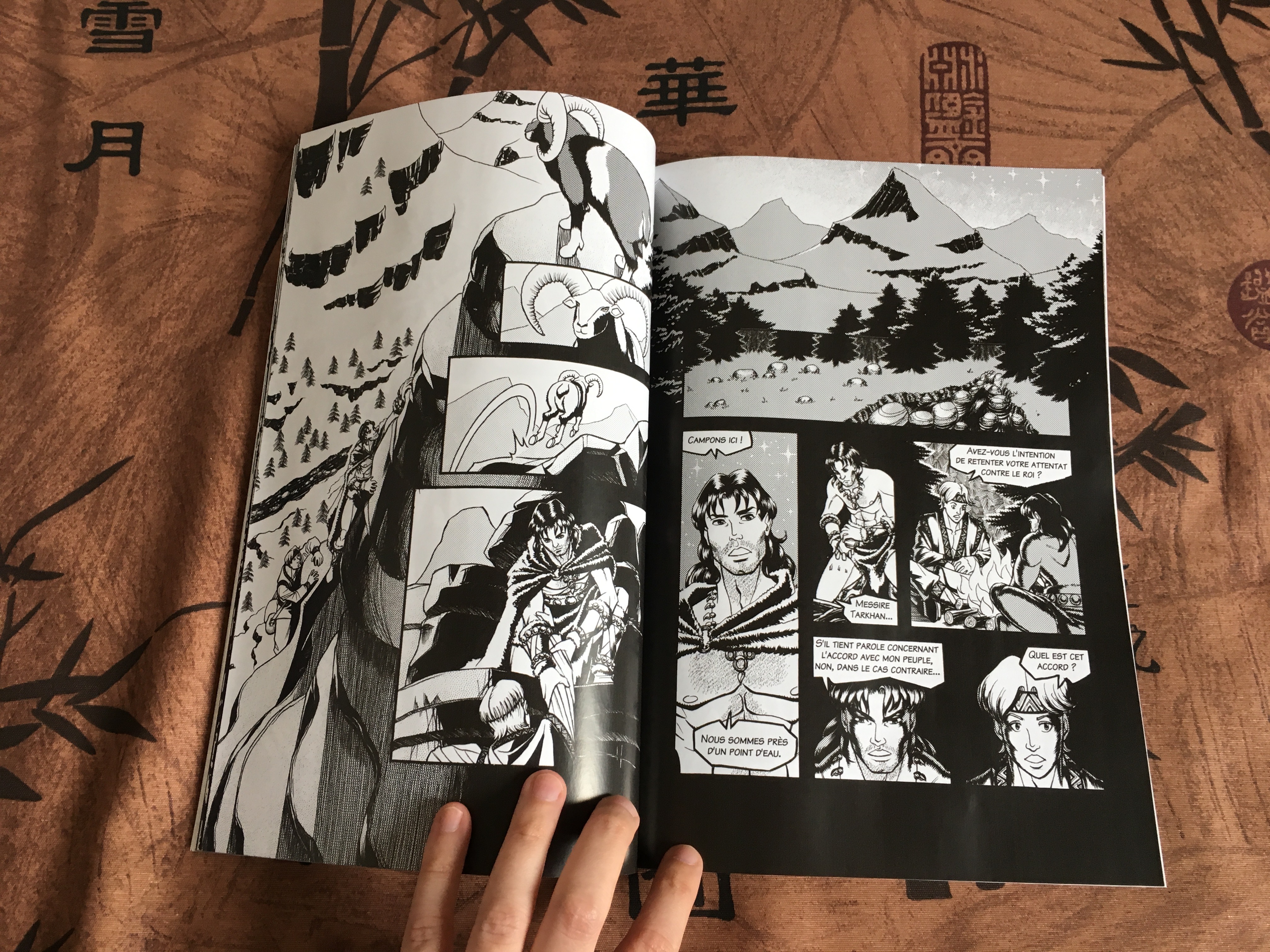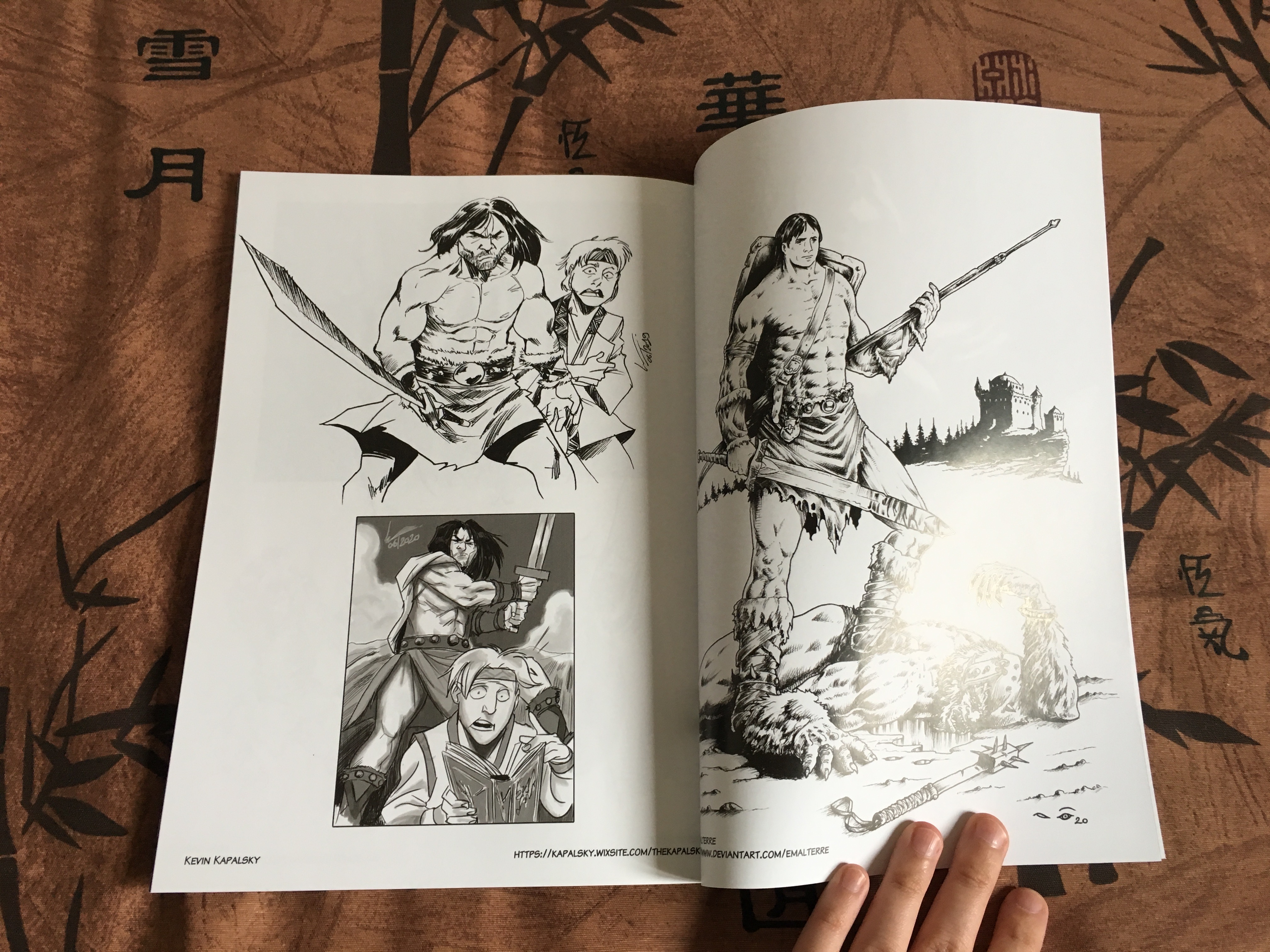 And don't forget the fanarts gallery at the end!
So all I have to do now is draw the signed sketches and send the rewards! The comic will soon be in your hands! :D
I will give priority to the rewards that will have to be sent by la Poste. I will manage to send them before I go on holiday. As for the rewards to be hand delivered to the friends of Drink'N'Draw Paris we'll see on my return if the bar has reopened. If not, we'll find an alternative solution.

Other news, I opened a fanarts gallery on the Tarkhan Skullkiller's website, so you can find the illustrations of the Drink'N'Draw Paris friends. If you want to publish a fanart here, it's always possible, just contact Suisei through contact form or on Discord.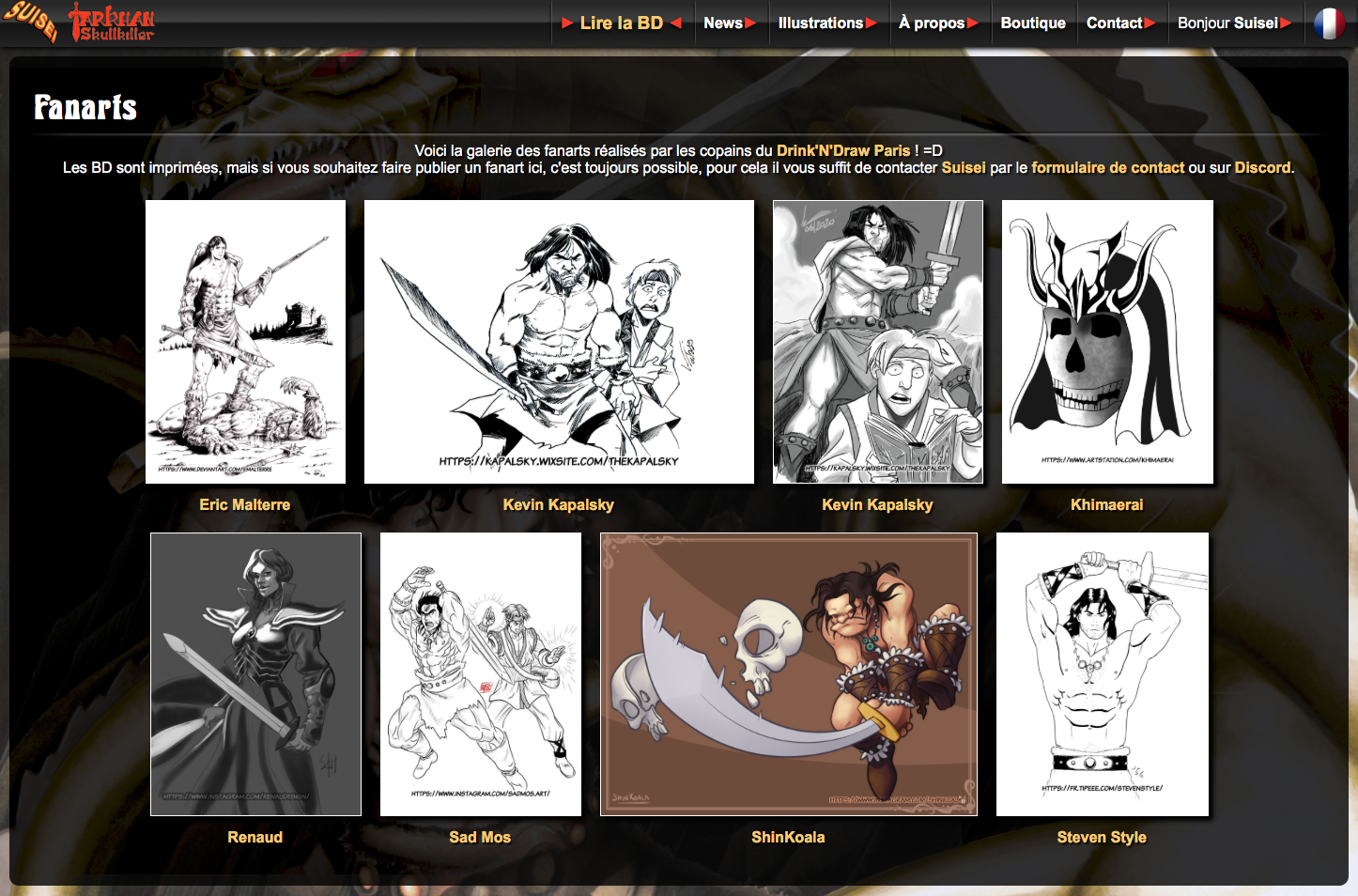 To view this gallery when you are on the Tarkhan Skullkiller's website, just open the Illustrations menu and click on Fanarts.

I also took the opportunity to open a gallery gathering our illustrations, those of Marialexie and mine, available at this page. This gallery is also accessible through the Illustrations menu.

That's all for today.
Have a nice Sunday and see you soon! =)

Suisei